If you want to find an amazing fishing channel on YouTube then you want to check out Cavy Fishing! 
This channel is full of incredible fishing videos that will make you want to sit back and spend your whole day watching YouTube.
Adam Cavanagh also known as Cavy Fishing is an Australian fisherman wandering across the coasts of Australia, parts of Southeast Asia, Hawai and other places filming his fishing adventures. He is gaining hundreds of thousands if not millions of views per month on his YouTube videos.
He says in his YouTube description;
Australian fisherman traveling around the world in search for the biggest fish to catch from the shore. Target species are Giant Trevally, Dogtooth Tuna, Yellowfin Tuna, Coral Trout, Mahi mahi, Barracuda, Wahoo and the dream fish a Marlin or Sailfish from the rocks!
Check out this link for the latest episode of Cavy Fishing. This guy is killing it, he is catching monstrous fish!
First Viral Video That Made Cavy Fishing Famous
The video that made Adam Cavanagh and his channel Cavy Fishing famous on YouTube is when he caught a weird looking big purple fish while fishing on the rocks. The title of the video is "The First Person To Catch This Fish" which was posted on Cavy Fishing channel on April 3, 2019. 
This video amassed millions of views and gained Cavy Fishing a lot of subscribers. To date, the video has around 9 million views already. 
Cavy Fishing Location, Fishing Gears and Lures
Fishing Location
Cavy Fishing started his fishing adventures in Australia where he lives. But as Adam Cavanagh continue his journey, he finds himself exploring other fishing destination outside Australia such as Hawaii and parts of Asia especially Southeast Asian regions.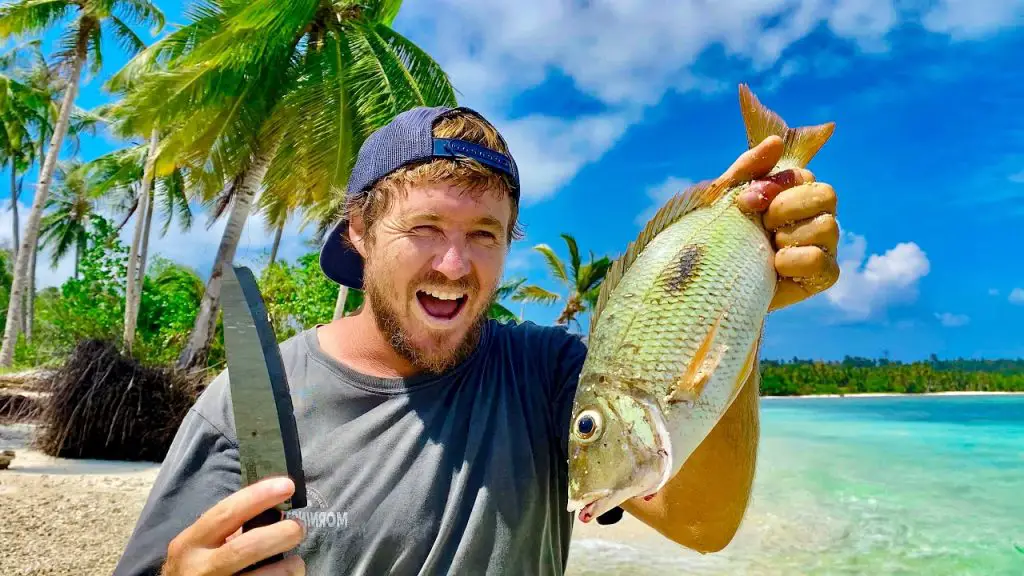 As of now, Cavy Fishing is filming his YouTube episodes in Indonesia exploring Bali and other wonderful fishing spots in this beautiful tropical country.
Fishing Gears and Lures
Based on Cavy Fishing videos posted on YouTube and Facebook, Adam Cavanagh is a big fan of Daiwa fishing gears. He is using a Daiwa Saltiga Expedition 14k spinning reel and Daiwa Airportable PE8-10 rod. As for the lure, Cavy Fishing's favourite is poppers which catch a lot of giant trevallies of GT.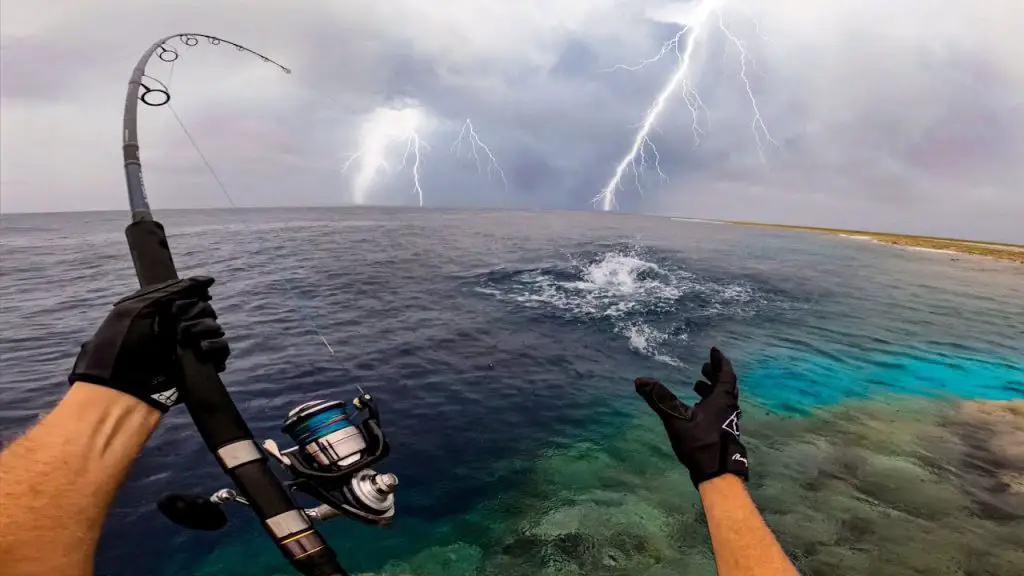 Cavy Fishing Setup
This is one of many fishing gears set up that Cavy Fishing is using in his videos. Adam Cavanagh is also using spearguns occasionally in this channel!
REEL: Daiwa Saltiga Expedition 14k (check current prices)
ROD: Daiwa Airportable PE8-10
LINE: Daiwa Saltiga 12 PE8 (search on amazon)
LURE: Poppers and Stickbaits (check current prices)
Cavy Fishing Girlfriend
Adam Cavanagh's company in most of his fishing adventures in his channel Cavy Fishing is his girlfriend. His girlfriend's name is Natalie and based on Natalie's appearance she's roughly between 18 to 25 years old.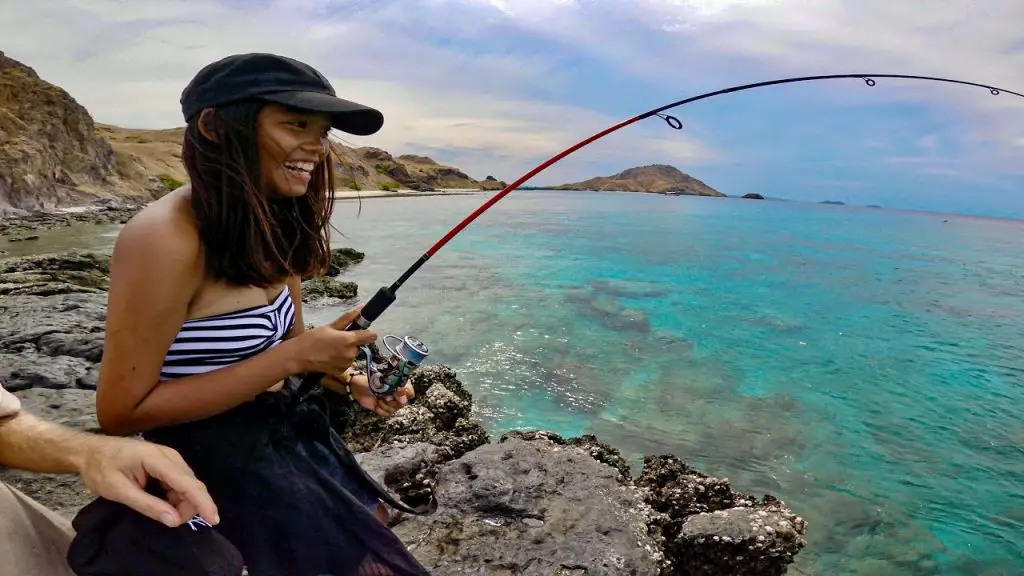 Natalie is most probably came from Asian roots, and some say that she's probably come from Indonesia where Cavy Fishing is filming and spending his time.
Cavy Fishing Net Worth/Earnings
According to SocialBlade, Cavy Fishing is getting around 2 million views per month on average.
With this amount of views according to the site, Cavy Fishing is earning no less than 500 USD a month. But it is not exactly the totality of Adam Cavanagh earnings because he is also selling stuff on his website and of course a lot of sponsorships from brands and companies.
So it is difficult to estimate Cavy Fishing's earnings or net worth but it is higher. 
Cavy Fishing and Survival Beast are One
Some people say that Adam Cavanagh of Cavy Fishing has a twin that is also uploading videos on YouTube. There is this YouTube channel titled Survival Beast created in April of 2021 and has now over 300k subscribers.
But the guy in Cavy Fishing and Survival Beast channels is the same, it's Adam Cavanagh. Survival Beast is his second channel.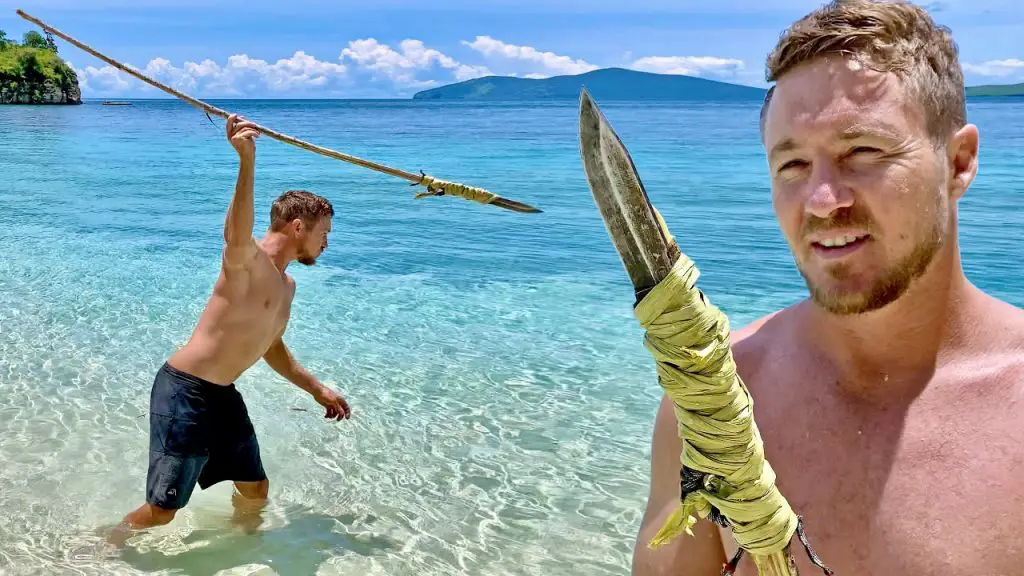 While Cavy Fishing is focused mainly on fishing adventures and catching big fish, Survival Beast's theme is more of surviving alone in a deserted place such as an island. It is a great theme and viewers love it!
Here is the description written by Adam Cavanagh in Survival Beast YouTube Channel;
A channel about Survival, bushcraft, spearfishing, line fishing, and the outdoors in general. This channel is a Survival channel and I only eat what I can catch. I'm comfortable living alone and catching my own food. Locations are mostly remote tropical islands because I enjoy eating tropical fish and other saltwater crustaceans. There are wild animals and sea creatures I encounter on a daily basis, giant lizards, deadly snakes, spiders, sharks are just some of them. I film alone. No crew. I am not afraid of being alone in the wild. Most of the videos are silent besides natural sounds. I find it hard watching videos where people talked about doing stuff instead of just doing it. The goal is for the viewer to feel as if they were there, taking in the beauty of nature, the sounds of the ocean, rain forest, mountains, pretty much all but the smell. Thanks for all your support!
Related Article: YBS YOUNGBLOODS: Things You Need To Know About Brodie Moss and YBS