If you are a fan of watching action-packed and thrilling videos on YouTube you probably stumbled upon this YBS Youngbloods channel of Brodie Moss with his dog Stryda. 
From spearfishing, camping, fishing and survival expedition to breathtaking encounters with nature and animals, YBS is indeed a blockbuster for adventure seekers. 
YBS Youngbloods is very popular on YouTube with around 3 million subscribers garnering millions of views per month. In this article, we will know more about this famous YouTube Channel called YBS Youngbloods and the man behind it, Brodie Moss.
Click this link to check for the latest episode of YBS Youngbloods.
The Beginning – When Does YBS Youngbloods Start
The very first video that was publicly published on YBS Youngbloods channel was uploaded on May 30, 2014. 
The video description says;
Welcome to our first episode, come join us on all our underwater adventures and help spread the YBS lifestyle! We hope you like it, share it and we will see you in the deep blue!
Brodie Moss started the YBS Youngbloods YouTube channel as a hobby while working as a full-time electrician. His passion for nature and interaction with wildlife pushed him to do YouTube with limited time. But in 2019, when Brodie's 3-month work leave was knocked back by his employer, he realized that he needed to choose, and Brodie decided that he will quit his job to be a full-time YouTuber. Read this article on ABC news.
Although he thought that quitting a job is risky for him because of his financial obligations, Brodie Moss just went for it saying;
"I can literally do anything and everything right now!"
Where does Brodie Moss and YBS Youngbloods Come From? (YBS Youngbloods Location)
Brodie Moss is an Australian national living in the town of Exmouth in Western Australia.
YBS Youngbloods episodes are filmed around the coastline of Exmouth heading to Broome and the nearby Islands. YBS Youngbloods location is perfect for all kinds of deep water and coastline adventures.
From spearfishing to catching gigantic mud crabs in the mangrove forest, Western Australia is the haven of nature and wildlife encounters.
Stryda: The Legendary Dog of YBS Youngbloods
YBS Youngbloods' crew consisted of family and friends but often Brodie's companion is his dog. 
The name of YBS Youngbloods and Brodie Moss' dog is Stryda.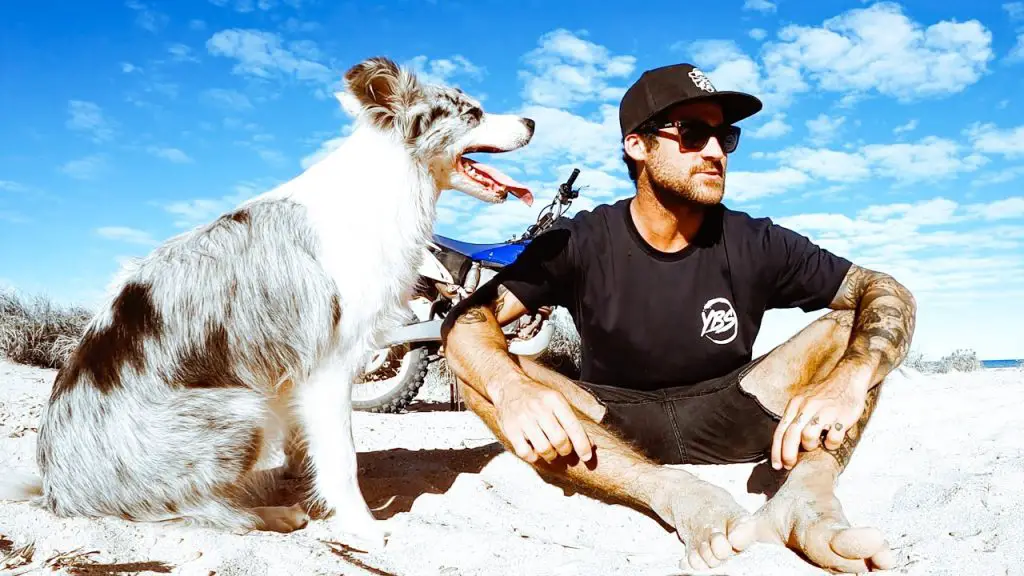 Stryda is an energetic and enthusiastic dog which loves adventures so much, Stryda is also a good swimmer! According to Brodie, Stryda was joining him in his adventures since it was a pup that is why it's no surprise that Stryda is very good in the water.
One crazy YBS episode involving Stryda is when the dog jumped off the boat to swim while the YBS crew is in deep water.
Immediately after Stryda smashed into the water, sharks went after the poor dog. Luckily Brodie managed to save his best friend from the predators.
Brodie Moss' Girlfriend 
Brodie Moss' girlfriend is a young and beautiful Argentine woman named Victoria Ferreira, who Brodie calls by the name "Vicky".
Vicky was travelling to Australia with her friends when she became a neighbour of Brodie. There was one episode that Brodie was joined by Vicky and her friends. 
After travelling Australia, Vicky finds herself going back to the country to be a part of YBS Youngbloods crew and to be with Brodie Moss.
If you scroll down the video uploads of Brodie in YBS Youngbloods, you will notice that there is that girl apart from Vicky that seemed to have some relationship with Brodie.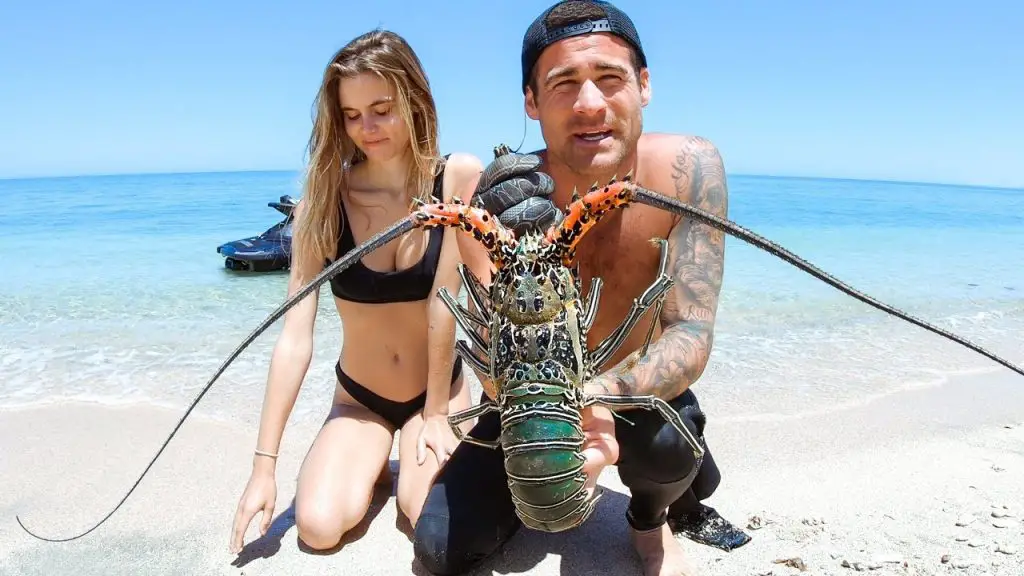 That gorgeous woman is Amberleigh West, a beautiful playboy playmate from Australia.
The Equipment and Gears of YBS Youngbloods
There is plenty of equipment and gear that YBS Youngbloods are using to produce quality videos. From the boat to the fishing gears to the camera equipment, it's difficult to enumerate all. But here are the frequent equipment and gears used by YBS Youngbloods;
Boat
Jetski
Fishing Rod and Reel
Speargun and Pole Spear
Diving Masks, Wetsuit and Gloves
Survival Knife and Flint Stone
Action Camera and Drone
YBS Youngbloods use boat and jetski to go and wander along the coast of Western Australia.
The main theme of YBS channel is catch and cook, wherein Brodie will go hunt for food using a speargun, pole spear, or fishing rod. He even uses a bow and arrow to hunt and sometimes he's catching food with his bare hands!
The most important tool of YBS Youngbloods is Brodie's survival knife and flintstone. He only needs a knife and fire to survive in the wilderness!
As for camera and drone equipment, YBS Youngbloods is proud to be sponsored by GoPro, therefore all of its action cameras are GoPros. (Check out current GoPro price on Amazon)
Brodie also includes cinematic drone shots in his videos that make it more beautiful especially when capturing the horizon and sunsets as well as capturing wildlife such as whales and sharks thru the drone. It's just simply mesmerizing!
How Much Money Does YBS Youngbloods Make? 
Based on earnings on YouTube, it is estimated that YBS Youngbloods is making no less than 5,000 USD per month. This is based on its average monthly views in its YouTube videos. 
See YBS estimated earnings from SocialBlade.
Here are some data from SocialBlade:
Subscribers Count: 2.98M +
Video Views: 443M +
Estimated Monthly Earnings: 5.5K USD to 88K USD
But ads off of YouTube are not the only way YBS Youngbloods is making money. Brodie Moss and YBS Youngbloods is also earning money through selling merchandise like shirts on its website and also from sponsorships.
YBS Youngbloods and Brodie Moss is a Living Legend
Brodie Moss and YBS Youngbloods is undoubtedly inspiring many people around the world. 
Whether young or old, YBS's videos make people's hearts thrilled with excitement and joy. YBS Youngbloods is a treasure for adventure seekers and enthusiasts, especially in times of crisis when people are confined to their homes and can't go outdoors. 
It is exciting to see more from Brodie, Stryda and the rest of the YBS Youngbloods crew!
Related Article: Speargun Fishing Equipment for Beginners