One of the most viewed camping channels on YouTube is Go4x4.
This is not surprising because Go4x4's YouTube videos are so mesmerizing and relaxing! This is so especially if the episode is about solo camping during the rain. This channel is an adventure type combined with ASMR which makes it worthy of anyone's attention.
In this article, TEOS GEAR gathered all the publicly available information regarding Go4x4. From Go4x4's real name to his dog. This article is all you need to know about this wonderful YouTube channel better.
What is the Real Name of Go4x4?
Go4x4 gets hundreds of thousands of views if not millions of views per month, but very few know his real name.
The real name of Go4x4 is Eugen Schledewitz.
Eugen is likely to be a German in descent by looking at his surname. Today he is currently living in Australia enjoying his relaxing camping adventures. Looking at Go4x4 social media sites, it can be seen that Eugen loves camping, outdoors and 4×4 trucks even years ago.
He is somewhat a quiet guy and does not talk that much. Besides, his channel Go4x4 shows camping videos that are voiceless and mainly focus on natural sounds of objects and the environment.
Go4x4 Social Media Sites
Go4x4 Facebook Page About section says;
We love camping and we love offroading. Our channel is all about capturing the atmosphere of relaxing camping and the sounds of surrounding nature. At the same time we like well thought out camping gear and four wheel drive.
Go4x4 Websites
Go4x4 Location
The exact location of Go4x4 as stated on its Instagram is in Queensland, Northeastern Australia.
The episodes shown on the Go4x4 YouTube channel were shot in Northeastern Australia. Most of them were filmed in the remote and rural areas usually near bodies of water such as rivers and lakes.
A number of Go4x4 videos were made during rainfall in a tropical rainforest. It is a big factor in the success of this YouTube channel – The relaxing sound and ambiance of rain plus the cozy feeling of camping.
What Car Is Being Shown in Go4x4?
As the name of the channel implies, Go4x4 has something to do with 4×4 trucks and cars.
The car being shown in Go4x4 is a Jeep Wrangler.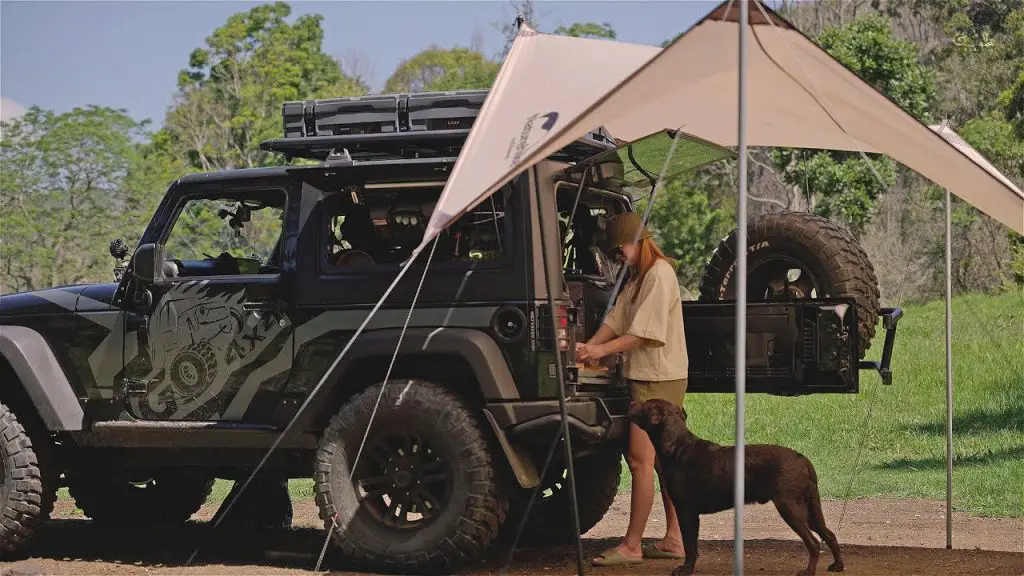 The Jeep Wrangler is a 4×4 vehicle that is designed to overcome the toughest roads with its reliability and durability. This is why this Jeep Wrangler is a perfect match for camping and outdoor adventures. To add, its looks and aggressive design make it even more ready to take on challenges outdoors!
Eugen Schledewitz of Go4x4 is an enthusiast of 4×4 vehicles even years back. And his favorite is his Jeep Wrangler!
Ted, The Go4x4 Dog
If Brodie Moss of YBS Youngbloods has a dog named Stryda, Eugen of Go4x4 has a dog named Ted!
The dog of Go4x4 is a Labrador named Ted.
Ted is an energetic and sweet Labrador dog. He likes to wander around the campsite of Go4x4. He's always curious about his surroundings and a nature lover too just like his owner! No doubt Ted is a perfect dog companion for these wonderful camping trips.
Aside from being a wonderful dog on YouTube, Ted also has an Instagram!
Go4x4 Wife / Girlfriend
As shown in its videos on YouTube, Go4x4 is a team of a fine beautiful couple with their dog. And since Go4x4 is a non-voice or no-talking channel, the majority of viewers do not know much about the team even their names!
At this point, we already got to know Eugen and the dog Ted. The only one left is this gorgeous Asian-looking girl from the Go4x4 YouTube channel.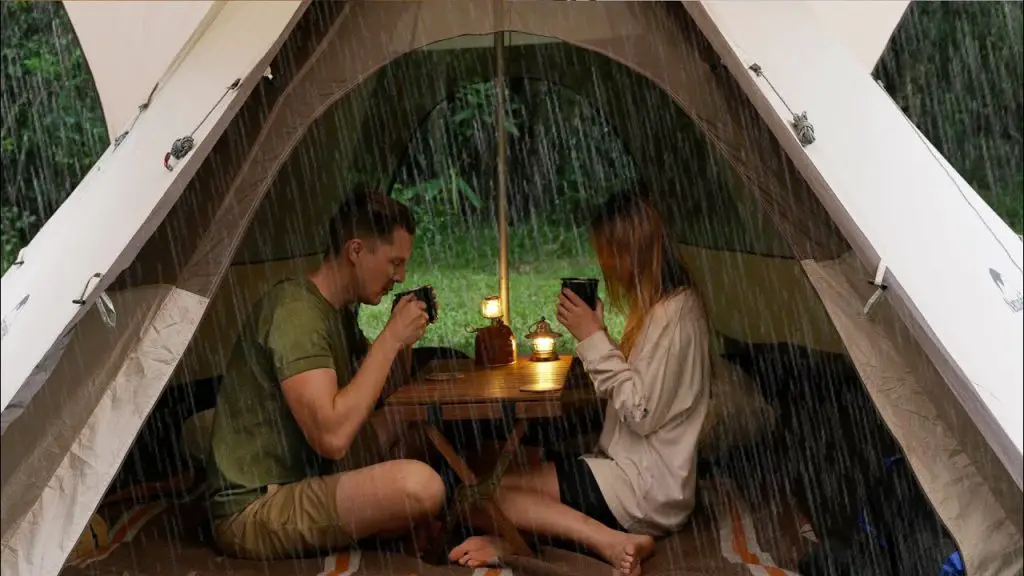 The wife or girlfriend of Go4x4 is Kelly Bang.
Kelly is a beautiful Korean lady. Scrolling through her Instagram, it shows that Kelly and Go4x4 or Eugen were already together for a long time and love each other so much.
Kelly loves camping and adventure as much as Eugen does. They are really a perfect match!
Go4x4 Camping Gears
There are a lot of camping gears that Go4x4 is using in its camping trips. Below is the list of positively identified camping gears that Go4x4 is using.
Go4x4 YouTube Stats and Earnings
Aside from earning in their online shop, Go4x4 also earns a decent amount of money from ads shown in its YouTube videos. The stats and earnings of Go4x4 are courtesy of SocialBlade.com.
Go4x4's monthly average earnings from YouTube is around 5,000 USD.
This is only an estimated amount from SocialBlade. And aside from ads, YouTubers are also earning money from different means such as sponsorships.
Go4x4 currently has over 600K subscribers with over a million views per month. Go4x4 is increasingly becoming popular and the stats can attest to this.
Go4x4 to Continue the Adventures!
With current success and increasing popularity on YouTube, fans and followers expect to have more of Go4x4's mesmerizing videos.
Go4x4 serves also as an inspiration for those who want to enjoy nature through camping. This is true as well for those aspiring YouTubers who want camping and adventures as their main content for their channel!
Go4x4 is helping and inspiring a lot of people around the world.
Support Go4x4 through the links below. Subscribe to their channel, donate to them, and perhaps buy their merchandise!
Stay tuned for the latest Go4x4 episodes with Eugen, Kelly, and Ted!